Friday, Oct. 20, 6:00 PM – 8:30 PM: Sketch Up + Simmer Down
Sketch the Detroit-Windsor skyline from our 7th floor window, or choose another city skyline on our monitors. SpaceLab will provide the sketch pad, jazz and refreshments; you bring your favorite pencil or pen.
Includes complimentary drink on arrival and light snacks.
Reserve Your Skyline View on Eventbrite
SpaceLab Coworking Members: $5; SpaceLab Meet-Up Members and Non-Coworking Members $10
  Thursday, Oct. 5 at 6 PM:                               
Engineering & Entrepreneurship – National Society of Black Engineers (NSBE) General Meeting
SpaceLab's Entrepreneur Advisor David Tarver and Aubrey Agee, Senior Program Administrator of Innovation Warriors at Wayne State University will speak on engineers with a passion for technological innovation and encourage start-ups and new ventures in the engineering community.
Contact Julian Bates, Detroit NSBE Chairperson for more information.
  Thursday, Oct. 5:  Celebrate the Win
Celebrate new projects, new clients, birthdays, and accomplishments big and small. Open to SpaceLab members and their guests.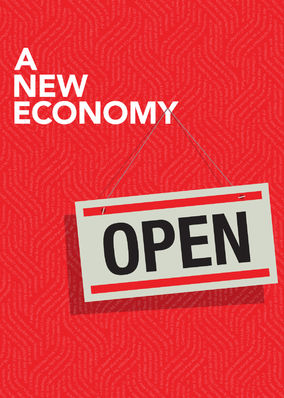 Wednesday, Oct. 4 at 5:30 PM:                                                             
Wind Down Wednesday with a Movie
Take a mid-week break: enjoy a movie, light snacks and great conversation. We'll watch "A New Economy," a film that spotlights companies and individuals who are "building a new economy by employing nontraditional business models that look beyond profit."
FREE. Save your seat through Eventbrite.
 Saturday, Sep. 16: Animation Saturday
Tech savvy youth ages 10-15 will learn about animation and virtual reality in a variety of environments and explore professional programming software used in the built environment community (architecture, engineering and construction), as well as make meaningful math connections to animation. Participants should have an interest in animation and gaming. No experience is required.
This is an invitation only event. Call SpaceLab at (313) 379-7000 for more info.
   Wednesday, Sep. 13, 6 PM – 8 PM: Everything You Wanted to Know About AEC Digital Marketing but didn't know to ask. You have just about eight seconds (or less) to convince a potential client that your company is worthy of their time and business through your online presence. Ask yourself: What does my online brand communicate?
Speaker: Danielle Gray, DG Marketing Company. See more on MeetUp
Sponsored by VM3 Consulting, LLC and the National Association of Black Women in Construction (monthly meeting)
Tuesday, Aug. 22, 9 AM – 10:30 AM: National Association of Women in Construction (NAWIC) Detroit – Gordie Howe International Bridge Project Updates
Speaker: Heather Grondin, Windsor-Detroit Bridge Authority, Vice President of Communications and Stakeholder Relations. Register on Eventbrite 
Wednesday, Aug. 23, 6 PM – 8 PM: National Association of Black Women in Construction (NABWIC) Detroit – Positioning for Strategic Partnerships with General Contractors
Speaker: Attorney Leamon R. Sowell, Jr., Sowell Law Partners. Email for info on how to RSVP.
Friday, Aug. 4 – 3 PM – 5 PM: Michigan Minority Contractors Association,   Speakers: Karen Burton – SpaceLab Detroit; Terry Davis – Builder Direct Supply; Michal Catari – Wolf Virtual Reality; Jason A. Cole – Projects
Thursday, June 22 at 12:00 p.m: Lunch and Learn hosted by Plan Grid, the construction blueprint app.
Register on Eventbrite. Email karenb@spacelabdetroit for a code, if needed.
Just Right Living Project – 9-week after school program for students 4th-9th grade at Techtown, Detroit
Tuesdays, September 13 – November 15, 2016, 5:00 PM – 7:30 PM
Presented by POWEROrg Math and SpaceLabDetroit, Sponsored by Techtown and The Mannik & Smith Group
Drinks X Design: SpaceLab leads the Napkin Sketch Battle
Thursday, July 14 5:00 pm at The Wright Museum of African American History
We're joining the networking event for Detroit's creative community, Drinks x Design. Get ready for the Napkin Sketch Battle at July's Drinks x Design – Architecture Edition!
SpaceLab Detroit is organizing this activity to visualize design scenarios, and communicate and capture ideas best representing the Future of Design in Detroit through sketching. Come share your ideas with Detroit's Creative Community. Drinks x Design is sponsored by Detroit Creative Corridor Center with July's event is sponsored by SDG Associates. The winner will receive a SDG Associates swag bag! Please also RSVP through the DxD Eventbrite page (see link above)